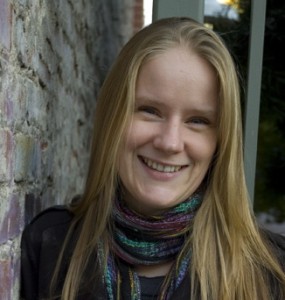 Alexa Beattie, viola
Alexa Beattie has appeared with Glasgow's Kelvin Ensemble, in the Festival of British Youth Orchestras, and has given recitals in the UK, USA and in Canada. She is a recipient of the City of London's Chartered Surveyors String Quartet Prize and the Leonard Friedman Chamber Music Prize. Chamber music partners include Bonnie Hampton, Ian Swensen, Robert Mann, Paul Hersh, Axel Strauss and Jean-Michel Fonteneau. She is a founding member of the Picasso Quartet based in San Francisco. Interests in New Music have led to the Canadian and British premières of Alan Hilario's Kibô, multiple commissions, and an improvisation project during a Long-Term Residency at The Banff Centre. Maintaining an avid interest in interdisciplinary collaborations, she has performed with Canada's slam poetry champion Shane Koyczan, and worked with visual artists at the 2005 Aldeburgh Festival. A soundtrack created with Annabel Johnson for Matthew Murdoch's film Swing was nominated at the Poitiers Film Festival (Paris) 2006. She has worked with colleagues from the London School of Contemporary Dance and as a session artist for Radio 2 XS and London's XFM. In the Bay Area Alexa enjoys working with contemporary music ensemble sfSoundGroup, and is co-founder and member of One Art Ensemble, a chamber group highlighting new and historic works for soprano, viola and piano.
Ann Moss, soprano
Praised for "powerful expression" (San Francisco Classical Voice) and "beautifully pure floated high notes" (Opera News), soprano Ann Moss enjoys an active career in chamber music, recital, oratorio and opera performance. Recognized as a champion of contemporary vocal music, she has collaborated with acclaimed composers Jake Heggie, John Harbison, Aaron Jay Kernis, Eric Sawyer, and Wayne Peterson, as well as with emerging artists including Liam Wade, Heather Gilligan, Vartan Aghababian, Weslie Brown, Matthew O'Malley, Kurt Erickson, Sanford Dole, Miriam Miller and Kenneth Froelich. She is co-founder and artistic director of CMASH, a new music repertory group dedicated to fostering and sustaining long-term collaborative relationships between composers and performers. She served on the 2008  and 2011 faculty at CSU Summer Arts Composer/Performer Collaboration Workshop with Kronos Quartet, and has delivered lectures on composition for the solo voice at MIT, Longy School of Music of Bard College, University of Texas Pan America, Sacramento State University, Cosumnes River College and California State University Los Angeles. Ann has performed contemporary repertoire with M2B, Eco Ensemble, Earplay, New Music Works, the Ives String Quartet, Composers in Red Sneakers, Sanford Dole Ensemble, at the Sacramento Festival of New American Music, Fresno New Music Festival, Other Minds Festival 13, Switchboard Music Festival, CNMAT, SF Song Festival, and in frequent recitals of contemporary art song. She holds graduate degrees in vocal performance from San Francisco Conservatory of Music and Longy School of Music. Born in Lincoln, MA, Ann currently resides and teaches in the SF Bay Area.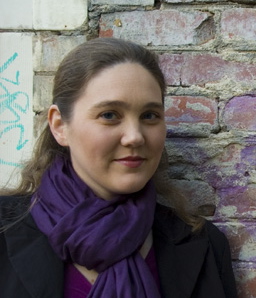 Hillary Nordwell, piano
An active performer on both piano and viola, Hillary Nordwell plays chamber music throughout the United States, Italy, Austria, Germany, and Sweden.  She performed in Carnegie Hall's Weill Recital Hall, following the Eusebius Duo's first prize win at the CMFONE International Chamber Music Competition. Hillary earned an MM in Chamber Music Performance from SF Conservatory, where she studied with Paul Hersh, Jodi Levitz, Axel Strauss, and Mark Sokol and participated in master classes with Menahem Pressler and Paul Katz. As as soloist, she has made concerto appearances with the Lawrence Symphony Orchestra, the Port Angeles Chamber Orchestra, the Port Townsend Community Orchestra, and has worked with master pianists and teachers Richard Goode, Robert McDonald, and Gilbert Kalish. Hillary is co-founder and member of One Art Ensemble, a chamber group highlighting new and historic works for soprano, viola and piano. She has been featured on many Bay Area concert series including Noontime Concerts, Trinity Chamber Concerts, Old First Concerts, and the Bing Concert Series at Stanford University. She maintains a private teaching studio and is a member of the piano faculty at St. Brigid School in San Francisco.